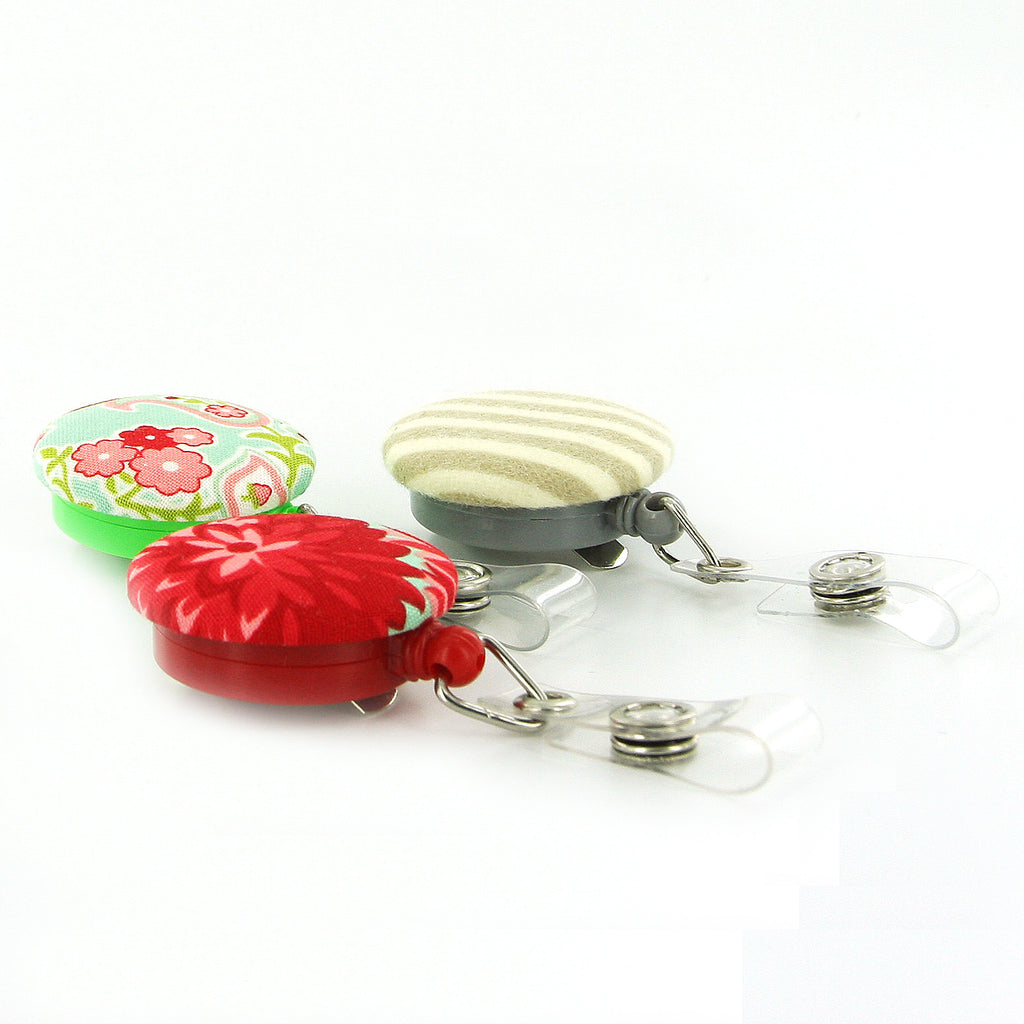 DIY Size 60 Cover Button ID Badge Reels KIT - Makes 10
$12.75
DIY Size 60 (1 1/2" (38 mm) Covered Button ID Badge Reels KIT - Makes 10 - RANDOM MIX

You will receive a Do It Yourself (DIY) Kit you will need to make your own covered button ID badge reels. This kit includes everything you need to make complete 10 Size 60 Cover Button ID Badge Reels (fabric, and glue not included***) 

Link to Instructions here.

You will receive:
10 Size 60 Flat Back Cover Buttons (1 1/2" (38 mm) 
Size 60 Cover Button Tool and FREE Paper Template
10 Light-Duty ID Badge Reels (Random Mix) 
An adhesive such as E-6000 works great for attaching your crafty items.

The possibilities are as big as your imagination!
(Disclaimer)  These badge reels are clip-backed as pictured.
(Disclaimer)  These are light-duty badge reels and will not last as long as metal or heavy-duty badge reels. Due to their light-duty nature, all sales are final.