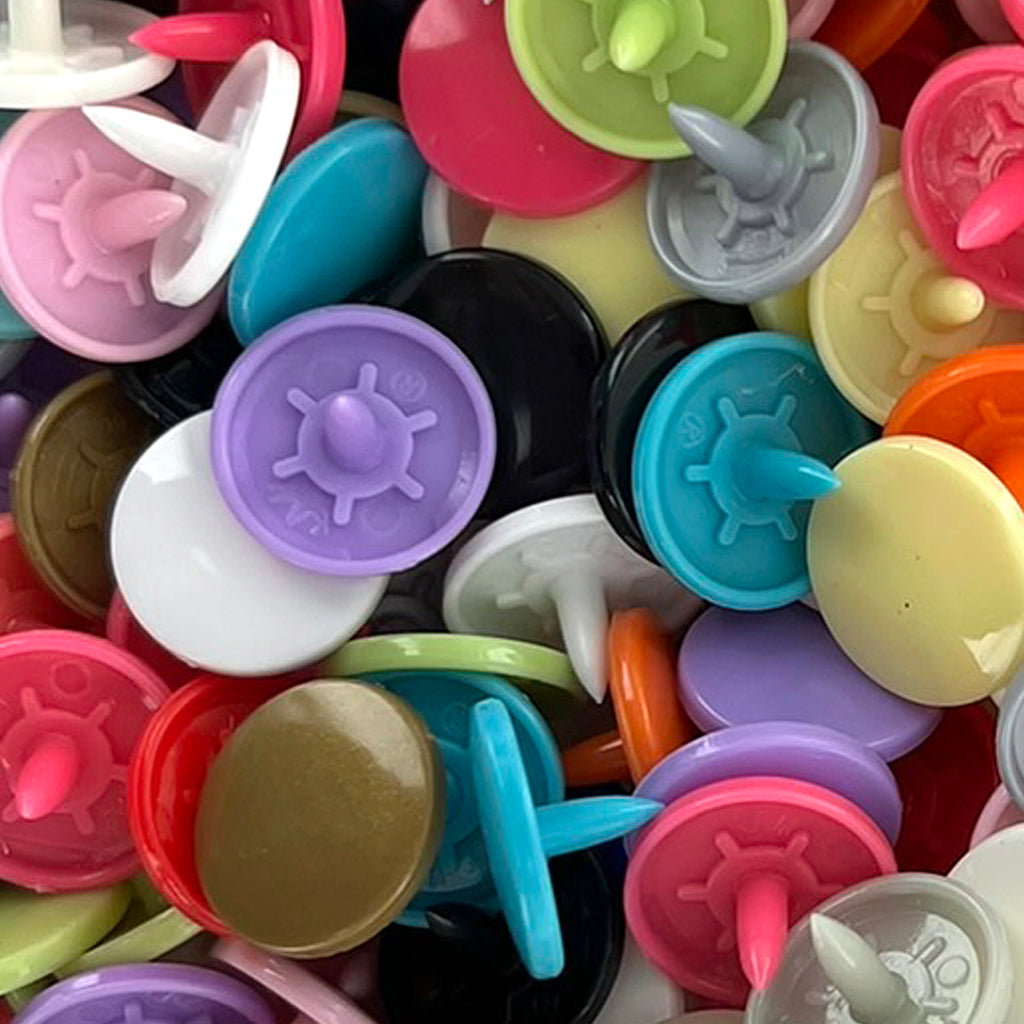 KAM® Snaps Size 20 Glossy *LONG PRONG* (G155 - Long Prong Random Mix)
$4.50 $5.95
Brand
Material / Type
Size (Diameter)
Prong (Length)
Finish
Code - Color
KAM
Plastic Snaps
20 (12.4 mm)
Long Prong (6.2 mm)
Glossy
G155 - Long Prong Random Mix
Set: (2) Round Caps + Socket + Stud
Long Prong Size 20 snaps are great for THICKER fabric projects, key chains, cloth diaper making, and embroidery. In most cases, our standard prong Size 20 snaps will be more than enough.  Size 20 snaps have a good strong hold, and are a good size for most projects.
** By purchasing, you agree to the Disclaimers below. **
(Disclaimer)  *Please note you cannot specify which colors the parts will be.  It is completely random. Please note there will not be an equal amount of any particular color. The colors of the parts will not match. The Caps, Sockets, and Studs will be different colors. This mix is completely random and will depend on what we have on hand.
(Disclaimer) *There may be more Caps or Sockets or Studs as it was done by weight. This is the second run of these parts and there may be a faint ring on some of the Caps. It can be buffed out with your thumb or a slightly damp cloth.
(Disclaimer)  *Because of the discounted nature of this item, it is sold AS IS.  If you are hoping for a particular color or colors, one of our sample or starter packs may be a better option. This listing has been described to the best of our ability and there are NO returns.