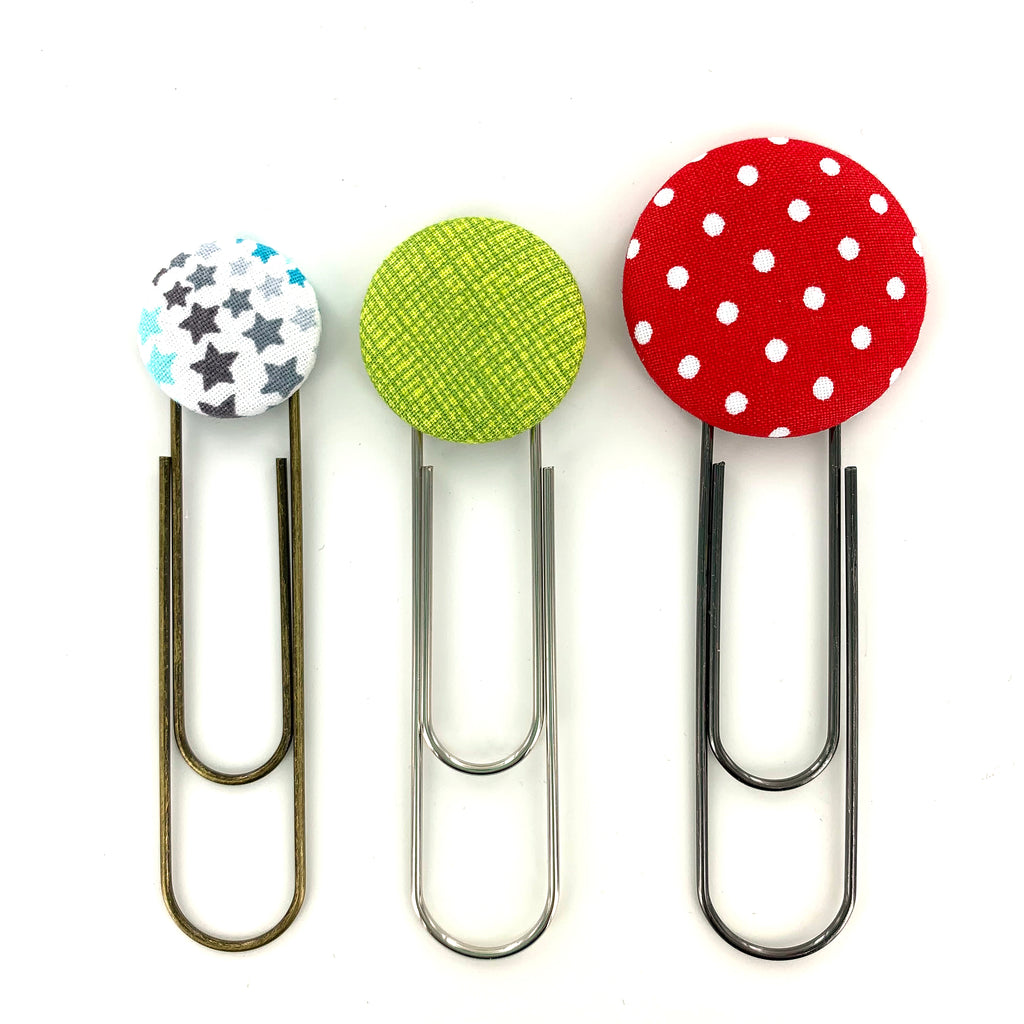 DIY - MEDIUM - Size 45 Cover Button Paper Clips KIT - Makes 10
$8.45
DIY - Medium - Size 45 (1 1/8" (28 mm) Covered Button Paper Clips/Bookmarks KIT - Makes 10

You will receive a Do It Yourself (DIY) Kit you will need to make your own covered button jumbo paper clips/bookmarks. This kit includes everything you need to make complete 10 - Medium - Size 45 Cover Button Jumbo Paper Clips/Bookmarks (fabric, and glue not included***) 

Link to Instructions here.

You will receive:
10 Size 45 Flat Back Cover Buttons (1 1/8" (28 mm)
Size 45 Cover Button Tool and FREE Paper Template
10 Jumbo 3 1/2" Paper Clips/Bookmarks (You Choose Finish) 

***** Left is Size 36, Middle is Size 45, and Right is Size 60. (This listing is for Size 45. We have a separate listing for Size 36 and Size 60.)
An adhesive such as E-6000 works great for attaching your crafty items.
Use your imagination, there are so many possibilities!
** Last Image is a Size Comparison for reference only: From Left to Right - Standard (1.25 Inch), Large (2 Inch), and Jumbo (3.5 Inch)