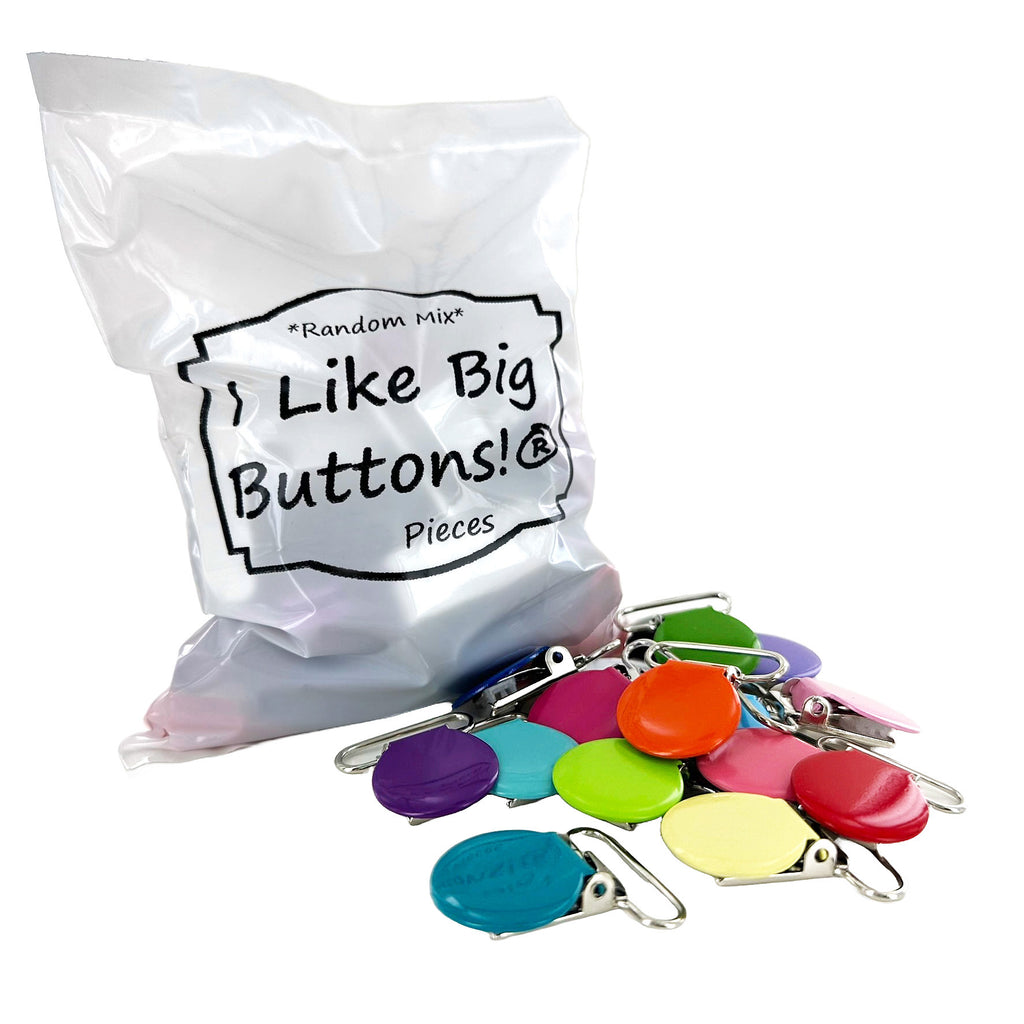 100 Piece - Metal Clips (Random Mix)
$27.95 $31.00
(Random Mix) Enamel 1" (25 mm) Round Metal Pacifier Clips (Lead and Nickel Free)
Pacifier clips are great for making pacifier holders, bib clips, toy holders, and various other ribbon or sewing crafts.  They have grabbing teeth that secure tightly.  3/8 inch to 7/8 inch ribbon is frequently used, but they can hold ribbon up to 1 inch wide.
Measurements:
7/8" (22 mm) circle diameter
1 1/2" (38 mm) long
1" (25 mm) oval attachment ring
Pacifier Clips are frequently combined with:
(Disclaimer) * Please note you cannot specify which color each part will be.  It is completely random.

(Disclaimer) * Because of the discounted nature of this item, it is sold AS IS. If you are hoping for a particular color or colors, one of our sample or starter packs may be a better option. This listing has been described to the best of our ability and there are NO returns.
You can do it! See how easy it is with one of our step by step tutorials:
WARNING: Choking Hazard - Small Parts - Not intended for children under 3 years