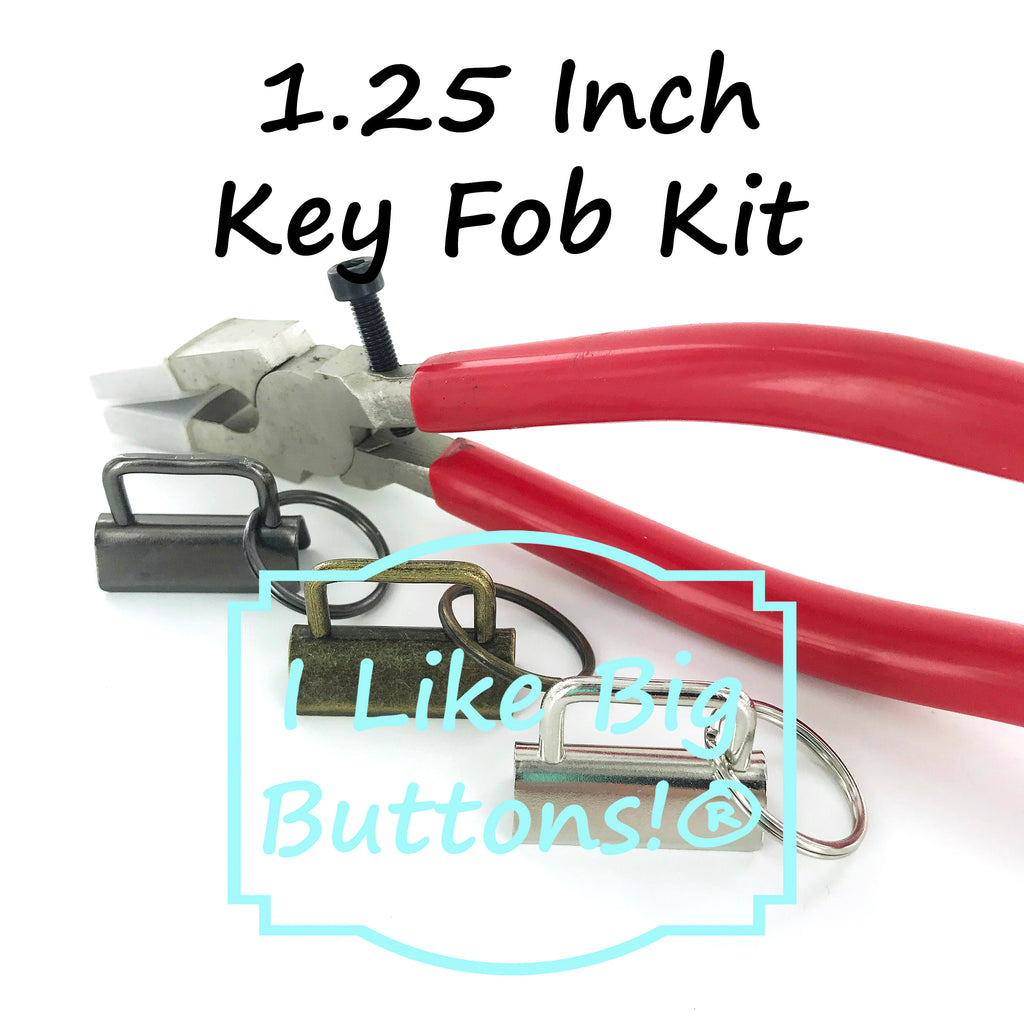 1.25" - Key Fob Hardware Starter KIT - Silver, Antique Brass, Gunmetal (30 Sets Total)
$22.65
1.25" - Silver, Antique Brass, Gunmetal - Key Fob Hardware Starter KIT /Wristlets/Key Chain

You will receive:
10 sets of 1.25" SILVER Key Fob Hardware 
10 sets of 1.25" ANTIQUE BRASS Key Fob Hardware 
10 sets of 1.25" GUNMETAL Key Fob Hardware 
1 set of Key Fob Hardware Pliers with Rubber Tips
Key Fob Hardware is simple to use and produces amazing results.  Just add your fabric, ribbon, or webbing for an instant, elegant wristlet.
(Disclaimer) Key Fob Hardware pliers are industrial equipment.  The pliers may have marks, nicks, dust, rust, and other cosmetic imperfections that will not hinder their function.  Pliers will arrive pre-oiled and should be wiped down before first use.  Remove any remaining oil with a cleaning rag or paper towel.  Pliers will not be refunded, replaced, nor exchanged unless a defect affects their function.
You can do it! See how easy it is with one of our step by step tutorials: