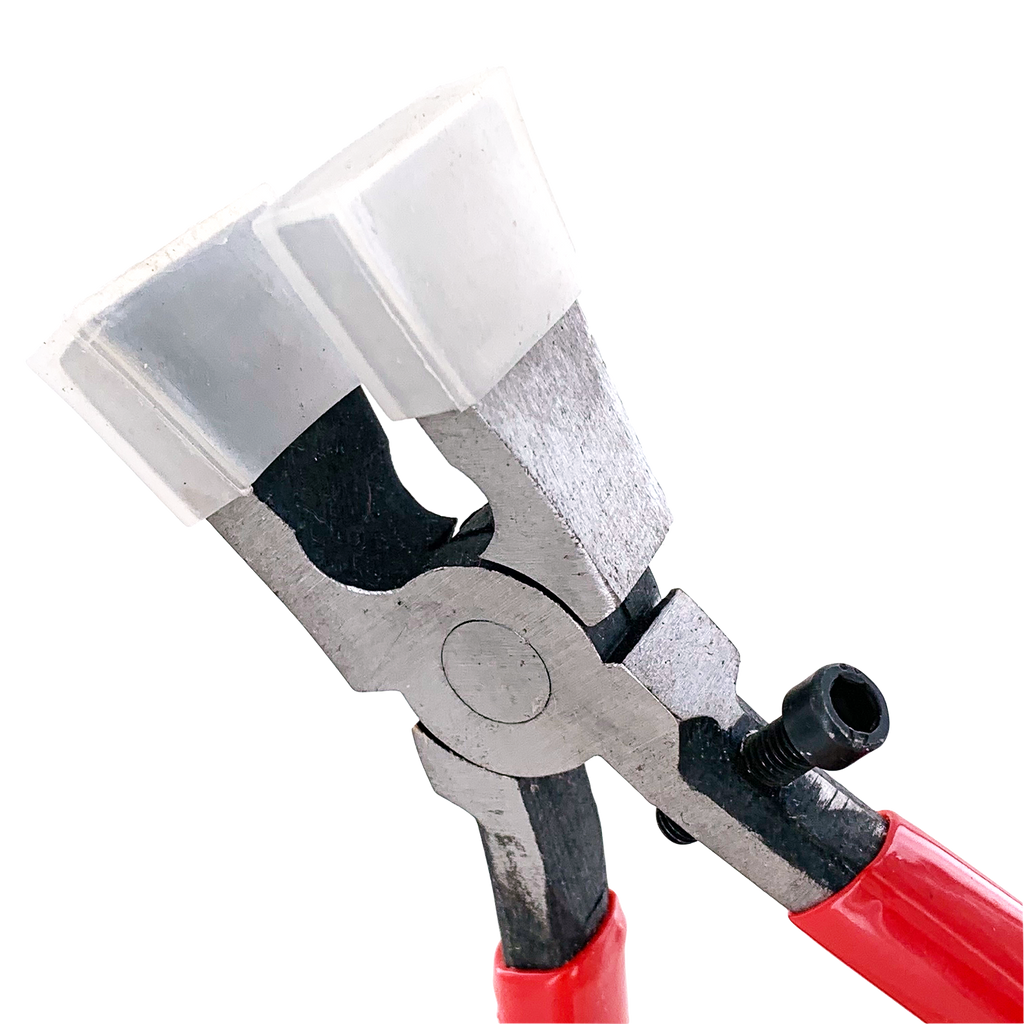 Key Fob Hardware Pliers
$12.50
Key Fob Hardware Pliers create attractive wristlets with ease.

Key Fob Hardware Pliers:
Key Fob Hardware Setting/Crimping Pliers
Adjustable Screw (to adjust the pressure applied to hardware)
Set of Rubber Tips (helps prevent scratching and denting of hardware)
Dimensions:
You can do it! See how easy it is with one of our step by step tutorials:
(Disclaimer) Key Fob Hardware pliers are industrial equipment.  The pliers may have marks, nicks, dust, rust, and other cosmetic imperfections that will not hinder their function.  Pliers will arrive pre-oiled and should be wiped down before first use.  Remove any remaining oil with a cleaning rag or paper towel.  Pliers will not be refunded, replaced, nor exchanged unless a defect affects their function.
You can do it! See how easy it is with one of our step by step tutorials: