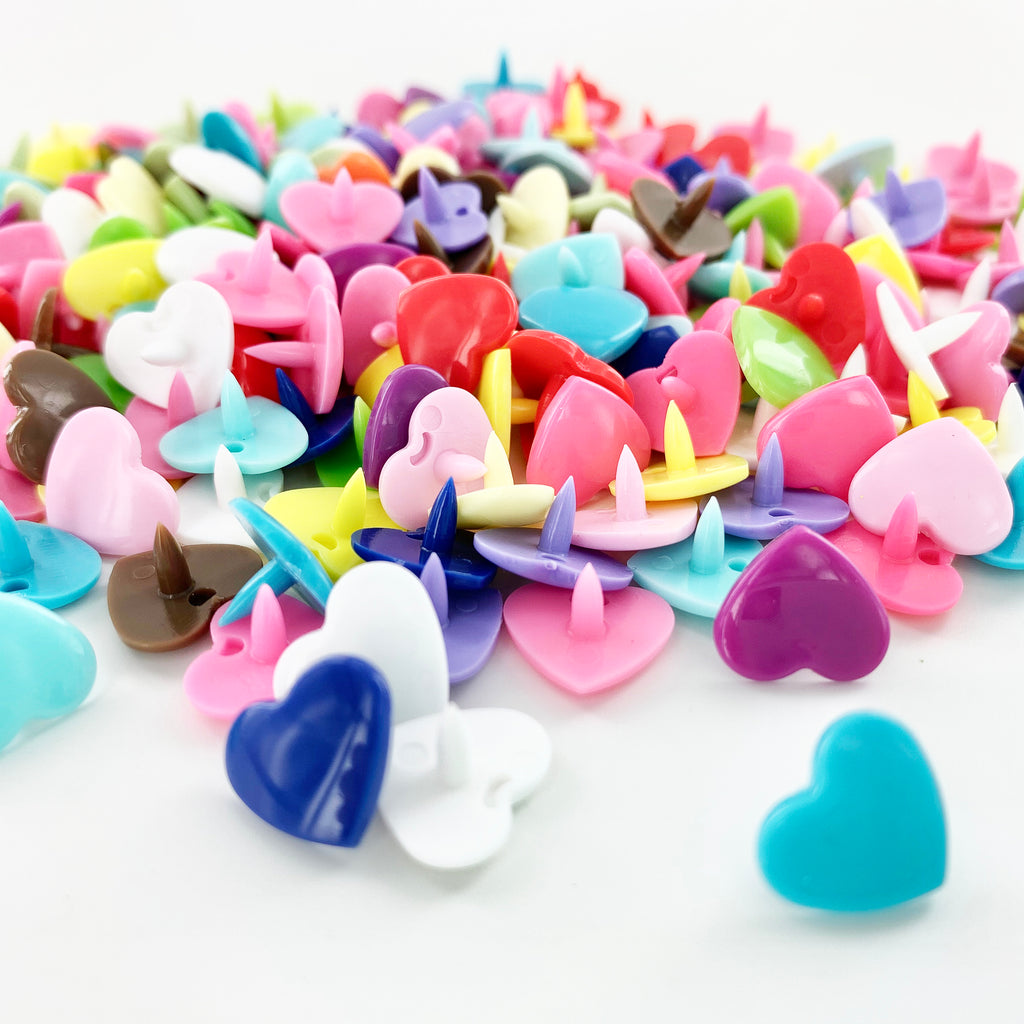 KAM® Snap Caps (Heart Shaped)
$2.25
Heart-Shaped KAM® Snap Caps ONLY:
Each bag includes 100 pieces of Heart-Shaped caps in one color choice.
You will need snap pliers to apply heart-shaped snaps and the T5 (Size 20) die.
Make your hearts go twice as far by adding matching round snaps! Just order the same color/quantity of round snaps and they will go twice as far.
Heart-shaped snaps are available in 20 colors:
You can do it! See how easy it is with one of our step by step tutorials: