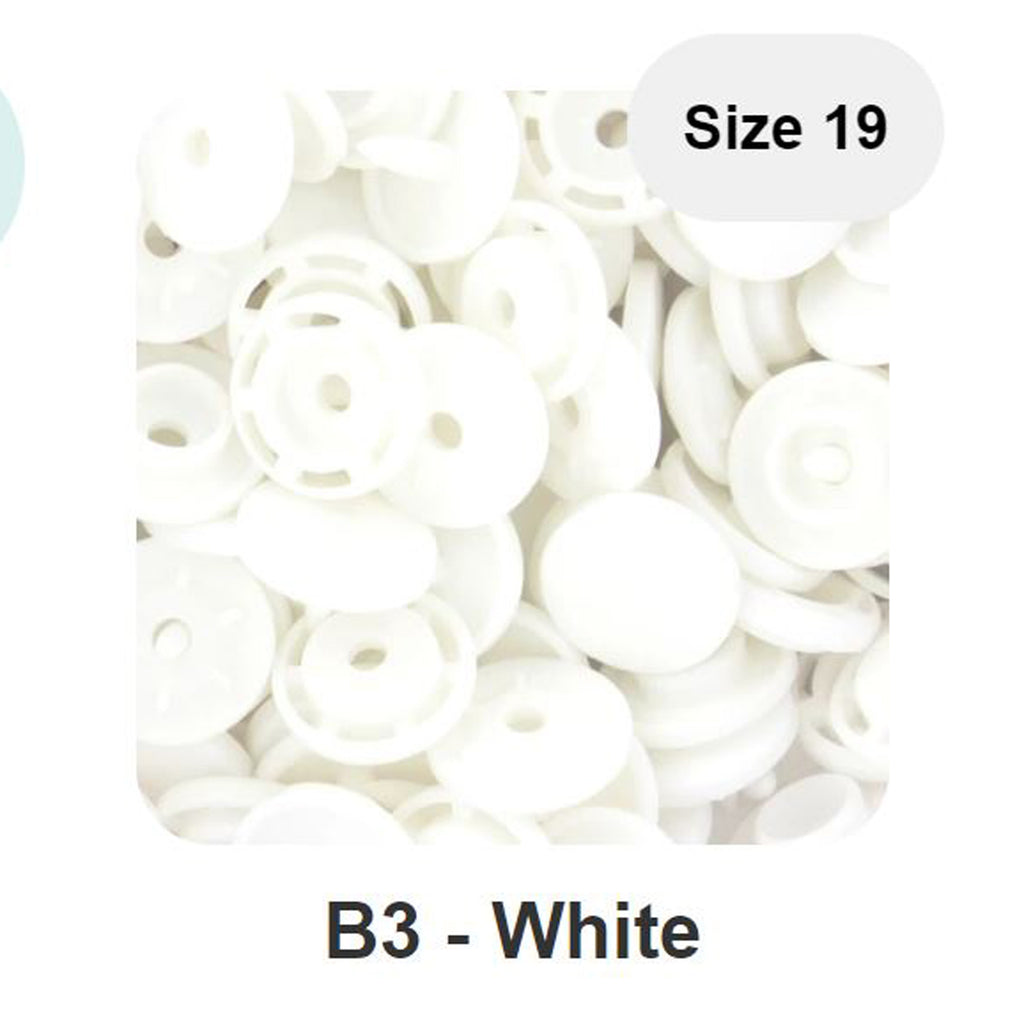 1000 Sets of Size 19 Glossy KAM® Snaps (0.475" / 12 mm)
$24.95 $31.95
Glossy KAM® plastic snap sets in size 19 (0.475" - 12 mm).
Size 19 snaps are for heavy-duty applications requiring a stronger grip like tote bags, coats, tarps, and upholstery.  With a 6.9 mm prong, size 19 snaps support thicker materials.  Size 19 and size 22 snaps can be used interchangeably, as they share the same sockets and studs.  A size 19 snap will frequently be used on the inside of a product and a size 22 snap on the outside.
Each set includes 2 round caps, 1 socket and 1 stud.
You will need snap pliers to apply plastic snaps.
Size 19 snaps are available in 2 colors: B3 (White) and B5 (Black).
You can do it! See how easy it is with one of our step by step tutorials: