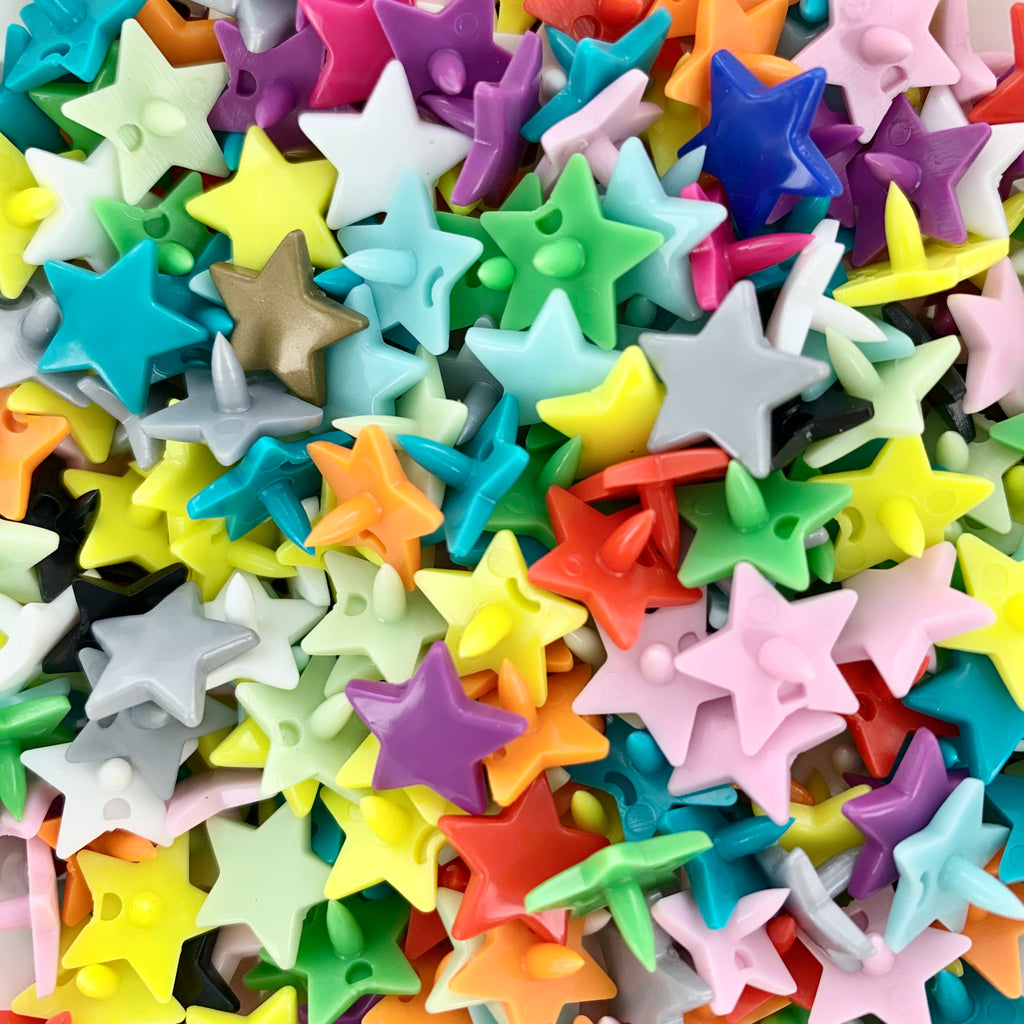 STAR Mixed Bag: 100 KAM® Snaps/Plastic Snaps Sets (Star Shaped)
$4.95 $8.75
STAR Mixed Bag Deal!!! Great for Crafters who want a mix of STAR snap colors to choose from!
Approximately 100 Mixed Colored KAM® Plastic Snap Sets
Star-Shaped KAM® Snap Sets:
Each set includes 2 star-shaped caps, 1 socket and 1 stud.
You will need

 

snap pliers

 

to apply Star-shaped snaps and the T8A (Size 22) die.
Make your hearts go twice as far by adding round snaps! Just order the same quantity of

 

round snaps

 

and they will go twice as far.
You are purchasing approximately 100 MIXED Star Shaped KAM® plastic snap sets.  We had some buckets of mixed color snap Star-Shaped Caps which we have packaged in 100 set increments by weight.  While the mix is random, there will often be a color or two that account for a large portion of the snaps. The sockets and studs will be a random mix of colors.
(Disclaimer)  *Please note you cannot specify which colors the Star Caps will be.  It is completely random. Please note there will not be an equal amount of any particular color. The colors of the parts will not match. The Caps, Sockets, and Studs will be different colors. This mix is completely random and will depend on what we have on hand.
(Disclaimer)  *Because of the discounted nature of this item, it is sold AS-IS.  If you are hoping for a particular color or colors, one of our other Star Shaped listings may be a better option. This listing has been described to the best of our ability and there are NO returns.
You will need snap pliers to apply plastic snaps.
You can do it! See how easy it is with one of our step by step tutorials: