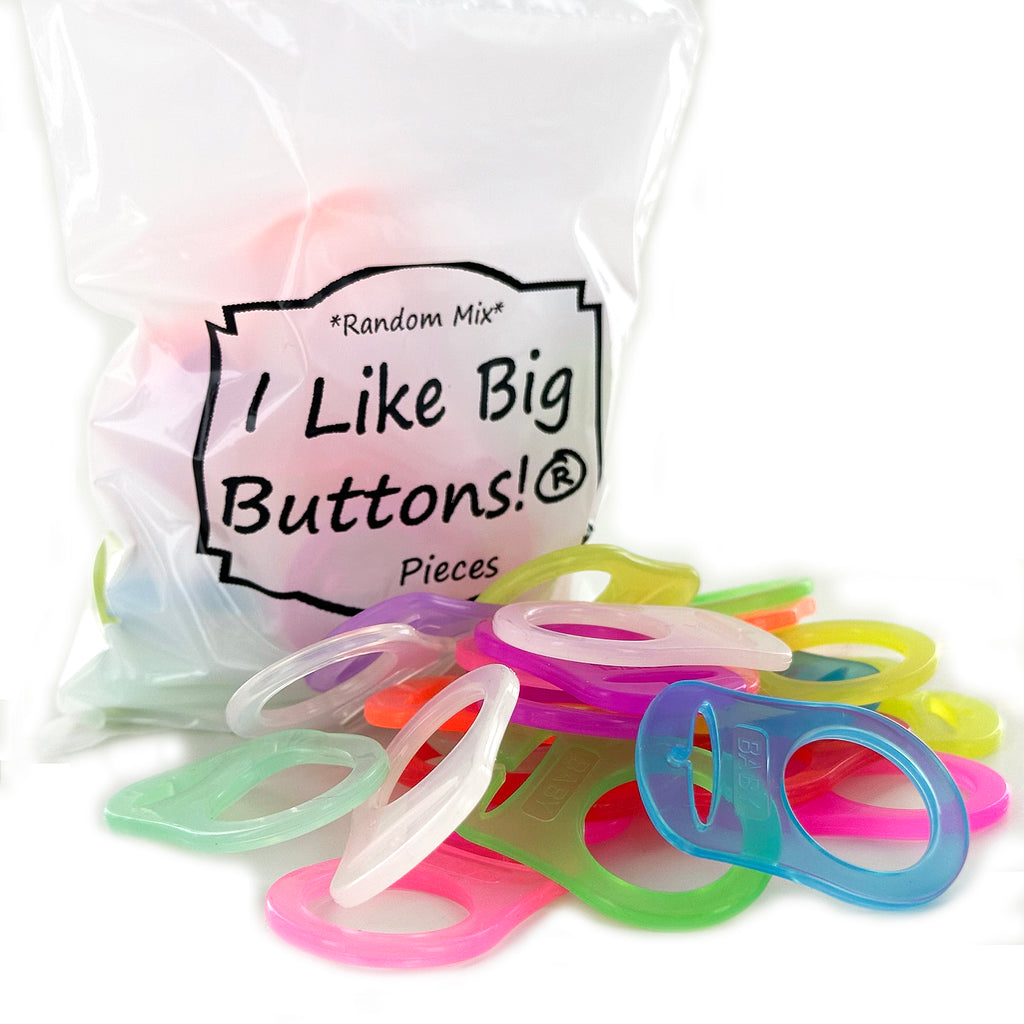 10 Piece - MAM Rings Adapters BZR
$4.50 $6.15
MAM Rings - Button Style Pacifier Adapters (Random Mix)
MAM Rings are great for attaching your pacifier holders to MAM, Gerber Nuk, Razbaby, and most other button style pacifiers.  These rings are made of food-grade silicone and are BPA free.  The slit accommodates 1/2", 5/8", and 7/8" ribbon (there may be some gathering with 7/8" ribbon).
(Disclaimer)  *Please note you cannot specify which color each part will be.  It is completely random.
(Disclaimer)  *Because of the discounted nature of this item, it is sold AS IS.  If you are hoping for a particular color or colors, one of our other MAM ring listings may be a better option. This listing has been described to the best of our ability and there are NO returns.
Measurements:
1 7/8" (48 mm) long
1 1/4" (32 mm) wide
3/4" (20 mm) slit width
MAM Rings are frequently combined with:
You can do it! See how easy it is with one of our step by step tutorials:
WARNING: Choking Hazard - Small Parts - Not intended for children under 3 years