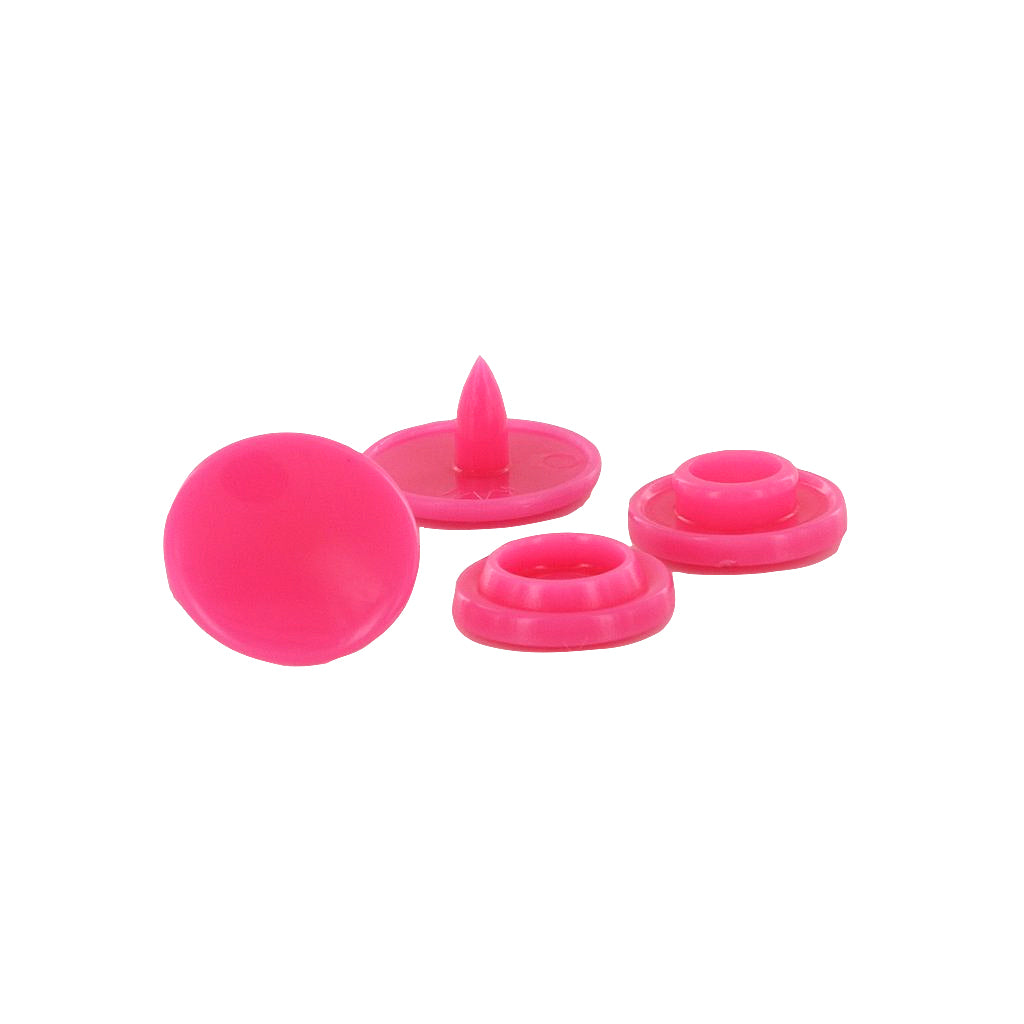 KAM® Snap Parts (Size 16)
$12.99
Glossy KAM® plastic snap parts in size 16 (0.4" - 10.2 mm).
Size 16 (0.4" - 10.2 mm) snaps are most commonly used for baby and toddler clothing, pacifier clips, mama pads, and small crafts.
Each bag includes 1000 pieces of either caps, sockets or studs in one color choice.
(Disclaimer)  *Please note this listing is KAM plastic snap parts ONLY. You may choose Caps or Sockets or Studs. 
(Disclaimer)  *If you are hoping for full sets of KAM plastic snaps (Set: (2) Caps + Socket + Stud), please purchase our other listings. This listing has been described to the best of our ability.
Size 16 snaps are available in 58 colors:

You can do it! See how easy it is with one of our step by step tutorials: